Develop your career as an emerging Tasmanian chef and learn the fundamental skills of cookery as an apprentice whilst learning and earning on the job!
This course is only available as an Australian Apprenticeship. You must have employment as an apprentice to enrol in this qualification.
If you have a passion for cookery and are looking to embark on a career as a commercial chef, this qualification will provide you with the foundations of restaurant cookery, knife skills, finance and team kitchen management and food safety practices, while you work in a commercial kitchen and build your experience and abilities through hands-on learning.
In this course, you will learn to participate in environmentally sustainable work practices and work effectively with others in a commercial kitchen context. You'll use basic methods of cookery and food preparation equipment to prepare a wide range of dishes, including appetisers and salads, stocks, sauces and soups, and vegetable, fruit, egg and farinaceous (starch-based) dishes. You'll also learn how to prepare poultry, seafood and meat dishes, as well as how to prepare food to meet special dietary requirements, produce cakes, pastries and breads and desserts.
Throughout this course, you'll also learn the skills you need to work effectively as a chef– how to plan and cost basic menus, and maintain the quality of perishable items, as well as safe and hygienic food handling practices and how to clean kitchen premises and equipment You'll also gain valuable experience learning how to coach others in cookery-related job skills.
Successful completion of this course will provide you with the skills, knowledge and experience you need to be competent as a qualified cook, and provides a pathway to employment as a commercial cook in organisations such as restaurants, hotels, aged care, hospitals, cruise ships, ski resorts, catering businesses, clubs, pubs and cafés.
Career opportunities
Chef
Executive Chef
Sous Chef
We're here to help…
At TasTAFE, we understand that everyone's journey is different and sometimes you might need some extra support to achieve your study or career goals.
Whether you are at the very start of your training, returning to study after a long break, or looking to upskill in a specific area, we're here to help you to be successful in your chosen field of study, apprenticeship or traineeship.
Our student support services are available for all students, and aim to provide the support you need to make your learning experience just that little bit easier.
Find out more about what support is available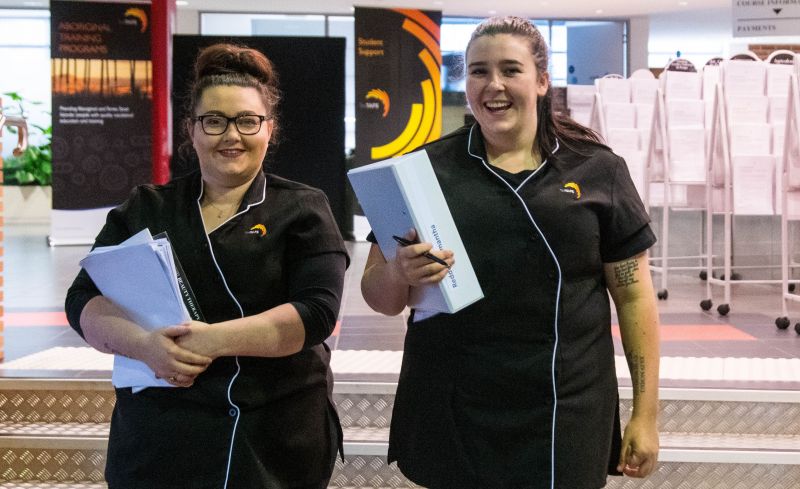 Contact us on 1300 655 307 or info@tastafe.tas.edu.au.
Career opportunities
Chef
Executive Chef
Sous Chef