Get the skills and experience you need to become a qualified Nail Technician and pamper your clients with a range of manicure and pedicure services, including nail art and acrylic and gel nail enhancements.
Nail services is a growing industry with an increasing demand for qualified Nail Technicians being sought in full-service beauty salons or specialised nail salons.
This course is the perfect opportunity to enhance your career in the beauty industry to learn new skills in nail technology or to take your existing skills to the next level to gain employment as a qualified Nail Technician.
In this course, you will learn how to provide quality salon services to clients, conduct client consultation on nail care products and services, and provide manicure and pedicure services. You'll also have plenty of opportunities to apply gel and acrylic nail enhancements and nail art, as well as use electric file equipment for nail services, and identify nail and skin disorders.
Throughout the course, you will also learn how to research and apply beauty industry information, conduct salon financial transactions and comply with organisational requirements within a personal services environment, as well as how to apply safe hygiene, health and work practices and market a small business.
After successful completion of this course, you will have the skills and knowledge you need to apply for employment in a salon, beauty clinic or health resort – or even run your own small business.
Career opportunities
Beautician
Make-Up Artist
Nail Technician
We're here to help…
At TasTAFE, we understand that everyone's journey is different and sometimes you might need some extra support to achieve your study or career goals.
Whether you are at the very start of your training, returning to study after a long break, or looking to upskill in a specific area, we're here to help you to be successful in your chosen field of study, apprenticeship or traineeship.
Our student support services are available for all students, and aim to provide the support you need to make your learning experience just that little bit easier.
Find out more about what support is available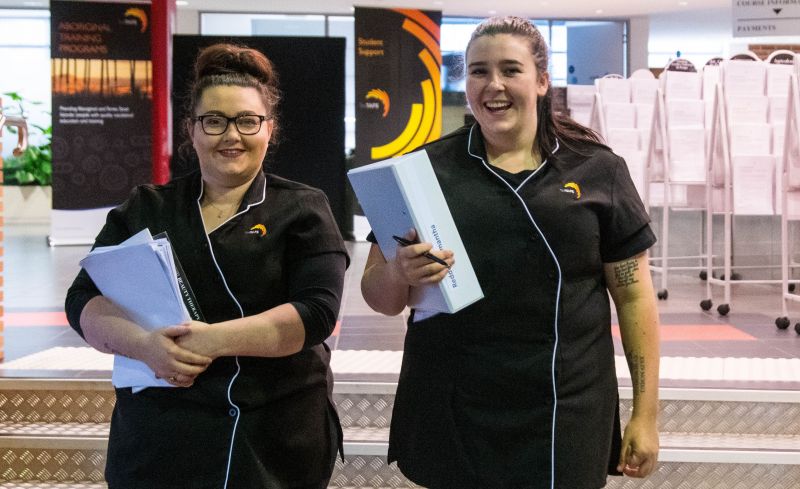 Contact us on 1300 655 307 or info@tastafe.tas.edu.au.
Career opportunities
Beautician
Make-Up Artist
Nail Technician