Develop your knowledge of the English language, gain confidence in your speaking, reading, writing and listening skills, and learn more about Australia.
Ideal for families of Temporary Residents, backpackers and working holiday-makers, this general English language course is designed to help you develop the English language communication skills you need for travel, study and work situations, as well as daily life and social activities.
In this course, you will develop your general English language and communication skills, practise your reading, writing, listening and speaking skills, and learn about the English language through grammar, language usage, conversation and vocabulary.
You'll also have the opportunity to participate in learning activities that include role-plays, small group discussions, local excursions and conversation to build your confidence in speaking English.
On successful completion of the General English Program, you will be able to communicate more confidently with a range of English language speakers, including native speakers and other EAL speakers, in a variety of situations. If you are interested in continuing your studies, you may also be able to gain direct access into TasTAFE courses and qualifications.
To find out more, or apply for this course, please email Government Education and Training International (GETI ) on info@geti.tas.gov.au or visit the GETI website.
We're here to help…
At TasTAFE, we understand that everyone's journey is different and sometimes you might need some extra support to achieve your study or career goals.
Whether you are at the very start of your training, returning to study after a long break, or looking to upskill in a specific area, we're here to help you to be successful in your chosen field of study, apprenticeship or traineeship.
Our student support services are available for all students, and aim to provide the support you need to make your learning experience just that little bit easier.
Find out more about what support is available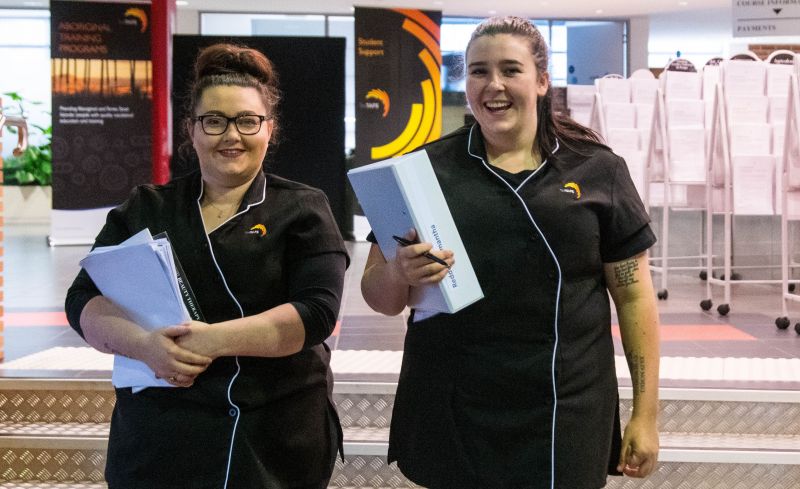 Contact us on 1300 655 307 or info@tastafe.tas.edu.au.