Get the workplace health and safety induction knowledge you need for undertaking activities on any worksite, with TIMI (The Industry and Mining Induction).
The Industry and Mining Induction (TIMI) short course is an online workplace safety induction program based on the core skills you need to work safely on a worksite.
In this course, you will undertake a range of inductions designed to give you the skills and knowledge you need to participate in work health and safety practices and procedures applicable to surface work, underground, production and processing areas.
Inductions covered by TIMI include a generic core/general induction and underground induction, as well as site-specific general and underground inductions.
In this course, you will cover topics on legislative requirements, colour coding and signage, tagging and isolation, managing hazards, and traffic and mobile equipment. You'll also learn about the importance of personal protective equipment and health and hygiene, and emergency procedures.
On successful completion of this short course, you will receive a TIMI Report outlining all of the assessments you have successfully completed, and a TIMI Workplace Safety Induction Card.
To ensure you keep aware of current Work Health and Safety requirements and to maintain induction currency, you must re-sit TIMI every two years.
We're here to help…
At TasTAFE, we understand that everyone's journey is different and sometimes you might need some extra support to achieve your study or career goals.
Whether you are at the very start of your training, returning to study after a long break, or looking to upskill in a specific area, we're here to help you to be successful in your chosen field of study, apprenticeship or traineeship.
Our student support services are available for all students, and aim to provide the support you need to make your learning experience just that little bit easier.
Find out more about what support is available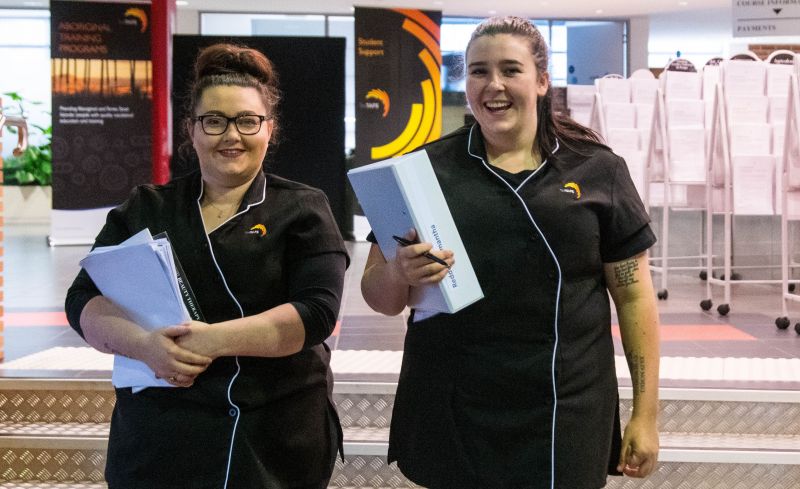 Contact us on 1300 655 307 or info@tastafe.tas.edu.au.