Develop your scientific knowledge and gain valuable hands-on laboratory skills and techniques to conduct tests and sampling in a variety of industry sectors.
This course is ideal if you are looking to enter employment in the Laboratory sector or if you are an existing laboratory worker seeking to gain a formal qualification in laboratory techniques. It is also suitable if you are seeking introductory science training before you begin your University studies, or if you'd like to complete one or more units as professional development without gaining the full qualification.
In this course you will learn how to process and interpret data, apply quality system and continuous improvement processes and maintain and calibrate instruments and equipment, as well as maintain laboratory or field workplace safety, and receive and prepare samples for testing.
You will also have the opportunity to develop your practical skills through both the simulated laboratory environment at TasTAFE and industry work placement/s where you can gain vocational experience as well as build networks within the Laboratory industry.
On successful completion of this course, you will have developed the skills you need to perform a range of manual, semi-automated and fully automated laboratory techniques as a Laboratory Technician, as well as collecting and preparing samples in a laboratory environment. You will be prepared to seek employment in this industry, or, if you'd like to continue your training, you may like to undertake further study in this field and go on to study MSL50118 ¬– Diploma of Laboratory Technology.
Career opportunities
Technical Officer
Construction Materials Testing Technician
Environmental Technician
Food Industry Laboratory Technician
Manufacturing Testing Technician
Mineral Assay Technician
We're here to help…
At TasTAFE, we understand that everyone's journey is different and sometimes you might need some extra support to achieve your study or career goals.
Whether you are at the very start of your training, returning to study after a long break, or looking to upskill in a specific area, we're here to help you to be successful in your chosen field of study, apprenticeship or traineeship.
Our student support services are available for all students, and aim to provide the support you need to make your learning experience just that little bit easier.
Find out more about what support is available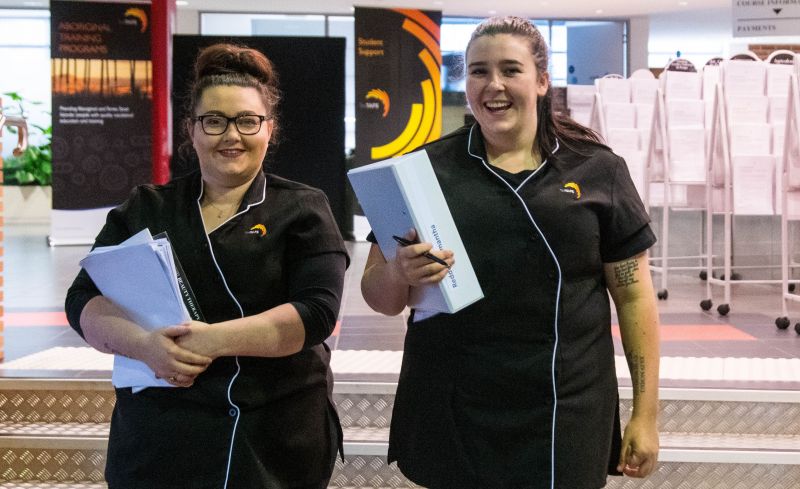 Contact us on 1300 655 307 or info@tastafe.tas.edu.au.
Career opportunities
Technical Officer
Construction Materials Testing Technician
Environmental Technician
Food Industry Laboratory Technician
Manufacturing Testing Technician
Mineral Assay Technician