Make (computer) networking your thing and get qualified in Systems Technology for a rewarding career in the IT industry.
This qualification provides the training you'll need to learn how to install and administer simple networks, servers, and client desktop deployments. It will prepare you for employment as an independent Information and Communications Technology (ICT) specialist or as part of an IT team working for businesses across all sectors.
In this course, you will learn the practical skills to connect, maintain and configure hardware components, locate and troubleshoot ICT equipment, system and software faults, and configure and troubleshoot operating system software.
You'll have the opportunity to build a small wireless local area network, apply introductory programming skills in another language and produce basic client-side script for dynamic web pages. You will also acquire valuable industry knowledge around how to determine and confirm client business requirements, and contribute to copyright, ethics and privacy, and WHS practices in an ICT environment.
On successful completion of this course, you will be equipped to apply for range of in-demand IT job roles including ICT Technician, IT Support, Network Administrator and Network Support Officer. It will also prepare you with the skills you need to undertake further study in a number of ICT qualifications at Diploma level or above.
Career opportunities
Network Administrator
Network Operations Technician
Network Technician
Tester (Networking)
Tester (Websites)
We're here to help…
At TasTAFE, we understand that everyone's journey is different and sometimes you might need some extra support to achieve your study or career goals.
Whether you are at the very start of your training, returning to study after a long break, or looking to upskill in a specific area, we're here to help you to be successful in your chosen field of study, apprenticeship or traineeship.
Our student support services are available for all students, and aim to provide the support you need to make your learning experience just that little bit easier.
Find out more about what support is available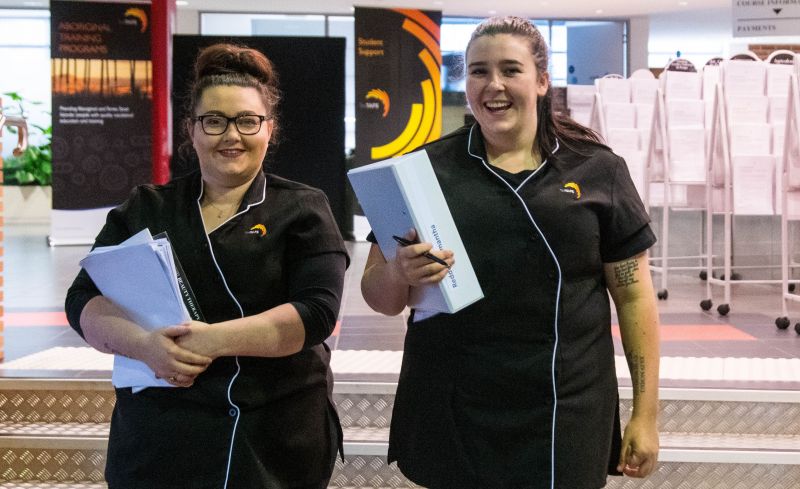 Contact us on 1300 655 307 or info@tastafe.tas.edu.au.
Career opportunities
Network Administrator
Network Operations Technician
Network Technician
Tester (Networking)
Tester (Websites)