Design, develop, build and administer engaging websites using a range of website technologies.
Website design and development skills are an increasingly sought-after skill set as dynamic and engaging websites are becoming an essential tool for any organisation looking to connect to its target audience.
This qualification is designed specifically for people who are interested in training for a career in Front-end Design/Development, with areas of specialisation including UI, UX, coding for the web HTML, CSS, JS, PHP and MySQL.
The skills you will develop within this course are current with industry standards and emerging trends in web-based technologies.
You'll learn how to work with clients to determine business requirements and how to design a website to meet both technical and accessibility requirements, as well as how to participate effectively in WHS communication and consultation processes and contribute to copyright, ethics and privacy in an ICT environment.
In this course, you'll also have the opportunity to develop the skills and knowledge you'll need in creating a mark-up language document to specification, and you'll learn how to transfer content to a website using commercial packages, and evaluate and select a web hosting service.
On successful completion of this qualification you will have a strong set of practical, hands-on foundation skills that will help you gain employment in the website design and development industry, or you might like to use this course as a pathway to further study at TasTAFE and consider going on to study CUA51015 – Diploma of Screen and Media (Interactive Media).
Career opportunities
User Experience (UX) Designer
User Interface (UI) Designer
Front End Web Designer
Front End Web Developer
We're here to help…
At TasTAFE, we understand that everyone's journey is different and sometimes you might need some extra support to achieve your study or career goals.
Whether you are at the very start of your training, returning to study after a long break, or looking to upskill in a specific area, we're here to help you to be successful in your chosen field of study, apprenticeship or traineeship.
Our student support services are available for all students, and aim to provide the support you need to make your learning experience just that little bit easier.
Find out more about what support is available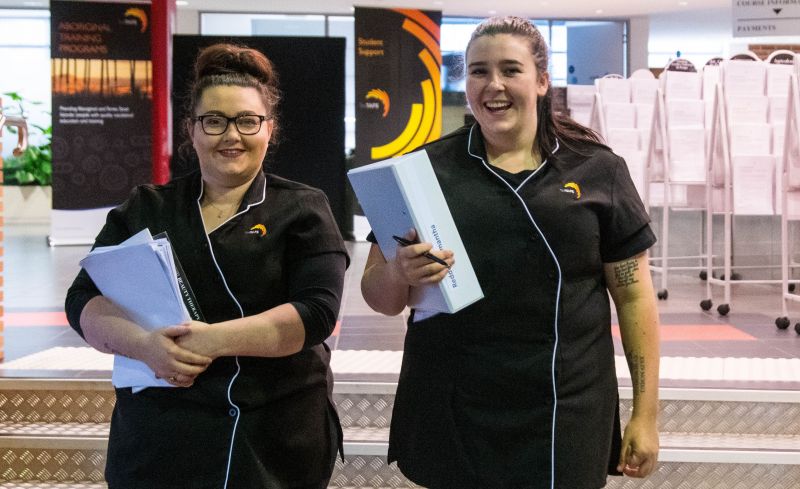 Contact us on 1300 655 307 or info@tastafe.tas.edu.au.
Career opportunities
User Experience (UX) Designer
User Interface (UI) Designer
Front End Web Designer
Front End Web Developer