Use your advanced IT skills to provide solutions-focussed coordination and management of servers, systems and networks for businesses across a range of industries.
This qualification provides the opportunity for you to build on your current knowledge base and further develop specialist information and communications technology (ICT) skills in networking and programming.
In this course you will gain the skills and knowledge you need to coordinate and administer the installation, commissioning and ongoing maintenance of a range of networks, enterprise servers and systems, including internetworking, security and e-business solutions.
You'll learn how to plan and direct complex ICT projects and manage project systems implementation, as well as design and implement a security perimeter for ICT networks.
You'll also have the opportunity to install, operate and troubleshoot medium enterprise routers and switches, build a dynamic website and plan, configure and test advanced server-based security.
On successful completion of this qualification, you'll have the skills you need to seek employment as an IT Project Manager or Administrator, or gain a role as a Business Analyst. You may also be interested in undertaking further study at university – and you may be eligible for advanced standing/credit transfer for units studied at TasTAFE and undertake an undergraduate degree in ICT.
Career opportunities
IT Administrator
IT Project Manager
Business Analyst
We're here to help…
At TasTAFE, we understand that everyone's journey is different and sometimes you might need some extra support to achieve your study or career goals.
Whether you are at the very start of your training, returning to study after a long break, or looking to upskill in a specific area, we're here to help you to be successful in your chosen field of study, apprenticeship or traineeship.
Our student support services are available for all students, and aim to provide the support you need to make your learning experience just that little bit easier.
Find out more about what support is available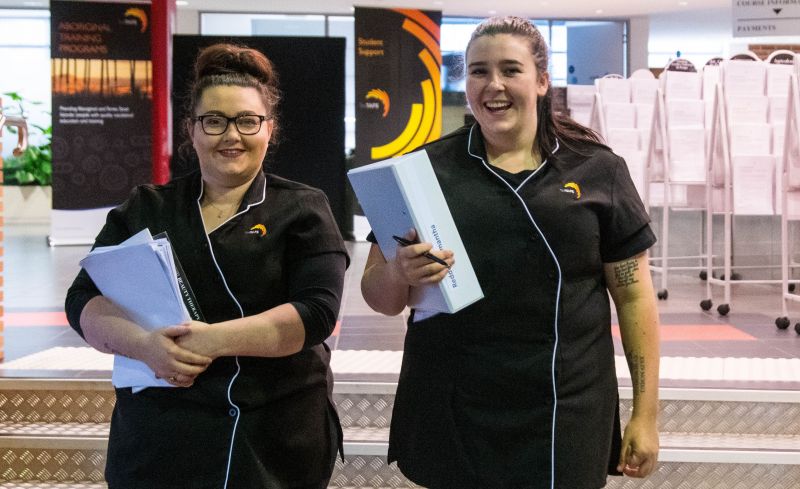 Contact us on 1300 655 307 or info@tastafe.tas.edu.au.
Career opportunities
IT Administrator
IT Project Manager
Business Analyst