Get recognised for your excellent IT and customer support skills with a qualification in Information Technology Support.
If you are a great communicator and love using your IT knowledge to help others with tricky computer issues, this qualification will pave the way for a successful career in IT Support!
Our experienced teachers will help you to gain the skills and knowledge you need to be competent in supporting clients in a range of technical areas. You'll learn how to determine and confirm client business requirements, identify and resolve client ICT problems and action change requests, as well as develop your skills in creating technical documentation and installing, configuring and securing a small office or home office network.
The course has a strong information technology base, with the potential for a range of broader industry-specific units in the areas of service desk, database, sustainability and network support to suit your particular career goals and interests.
This qualification is focused on IT Outsourcing and is offered with a significant component of vocational work placement. It is delivered in conjunction with CSC, one of Australia's largest IT service companies and has been developed to help meet the demand for skilled IT workers in Tasmania.
Depending on the stream you choose, this course can also pathways into a number of ICT qualifications at Diploma level.
This course is only available as an Australian Apprenticeship (Traineeship). You must have employment as a trainee to enrol in this qualification.
Career opportunities
Help Desk Specialist
Customer Support Officer
Computer Technician
Network Support Technician
We're here to help…
At TasTAFE, we understand that everyone's journey is different and sometimes you might need some extra support to achieve your study or career goals.
Whether you are at the very start of your training, returning to study after a long break, or looking to upskill in a specific area, we're here to help you to be successful in your chosen field of study, apprenticeship or traineeship.
Our student support services are available for all students, and aim to provide the support you need to make your learning experience just that little bit easier.
Find out more about what support is available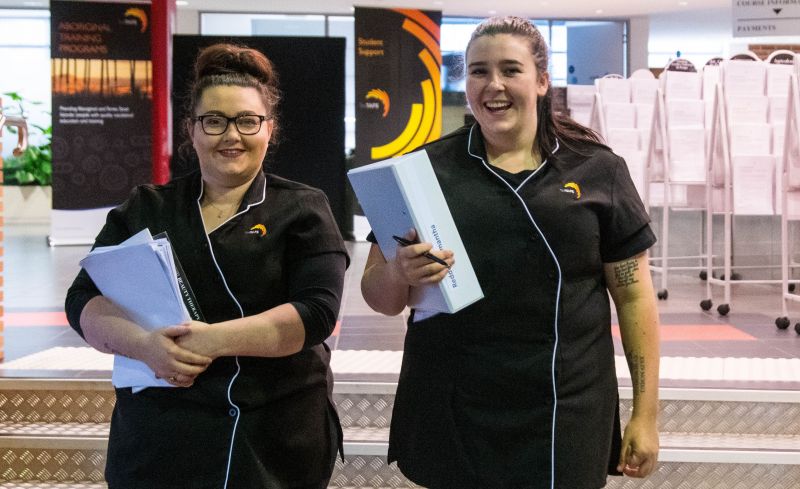 Contact us on 1300 655 307 or info@tastafe.tas.edu.au.
Career opportunities
Help Desk Specialist
Customer Support Officer
Computer Technician
Network Support Technician