If you need help with your reading, writing, maths and digital technology, this free course will set you up with the foundation skills you need to take the next steps on your vocational learning pathway.
This course is designed to help you gain the skills you need and build your confidence for further learning as part of a prevocational pathway to employment or vocational education and training,
In this course, you will identify your learning needs and goals, and learn how to communicate with confidence, as well as gain basic study skills and strategies for work-related learning. You'll also practice reading and writing for everyday purposes through reading, writing and responding to basic workplace information, and learn how to use digital technology for basic workplace tasks.
You'll also focus on improving your numeracy skills by building your confidence and success working with numbers. In this course you will learn to carry out calculations in practical, daily situations, compare and use everyday measurements and quantities. You'll also practice using whole numbers and money up to one thousand for workplace tasks, as well as locate, compare and use highly familiar measurements in the work context.
On successful completion of this course, you will have gained a solid set of foundation skills that will equip you with the skills you need to confidently take the next step into a further vocational pathway.
You will also receive a Statement of Attainment for the units successfully completed, or FSK10113 – Certificate I in Access to Vocational Pathways if you've completed the full qualification.
We're here to help…
At TasTAFE, we understand that everyone's journey is different and sometimes you might need some extra support to achieve your study or career goals.
Whether you are at the very start of your training, returning to study after a long break, or looking to upskill in a specific area, we're here to help you to be successful in your chosen field of study, apprenticeship or traineeship.
Our student support services are available for all students, and aim to provide the support you need to make your learning experience just that little bit easier.
Find out more about what support is available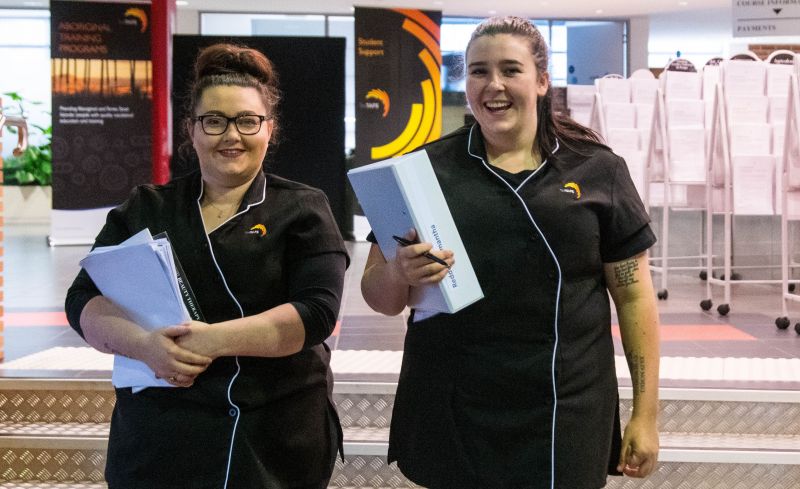 Contact us on 1300 655 307 or info@tastafe.tas.edu.au.