Develop your technical skills and knowledge across a range of mediums and art forms, and take the next step towards your career as a visual artist.
This nationally recognised course allows you to extend your existing technical skills and visal arts knowledge across a range of mediums and art forms.
The course will be delivered through a series of themed 'projects,' where you will gain hands-on experience in researching concepts, exploring and developing ideas and experimenting with a range of techniques to create your own artwork/s.
Throughout the course, you'll learn how to apply a range of broad and integrated technical and theoretical knowledge to your art, and develop your ability to analyse and use information from a range of sources. You'll also learn how to incorporate a critical approach to the production and presentation of your artwork, and be given time to focus on developing your own unique 'artistic voice'.
As part of the course, you'll also have the opportunity to participate in a range of collaborative creative projects where you will learn how to work with others to generate design solutions and how to select and prepare creative work for exhibition.
Our experienced teachers are well-placed to guide you in how to plan your career in the creative arts industry and extend your expertise in your chosen specialist creative field.
On successful completion of this course, you will have developed a broad range of advanced visual arts technical skills and knowledge that reflect current industry practices and are highly valued by employers. You will be well equipped to seek employment in a range of visual arts-related role, begin your own business as a visual artist, or even go on to further study and continue developing your skills through higher education.
Career opportunities
Visual Art Studio Assistant
Design Studio Assistant
Art Gallery Assistant
Museum Assistant
Art Supplies Retail
Freelance Artist
We're here to help…
At TasTAFE, we understand that everyone's journey is different and sometimes you might need some extra support to achieve your study or career goals.
Whether you are at the very start of your training, returning to study after a long break, or looking to upskill in a specific area, we're here to help you to be successful in your chosen field of study, apprenticeship or traineeship.
Our student support services are available for all students, and aim to provide the support you need to make your learning experience just that little bit easier.
Find out more about what support is available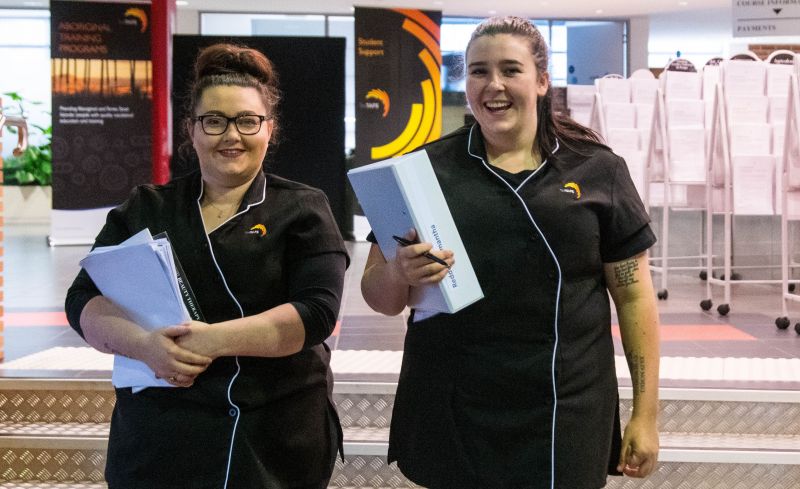 Contact us on 1300 655 307 or info@tastafe.tas.edu.au.
Career opportunities
Visual Art Studio Assistant
Design Studio Assistant
Art Gallery Assistant
Museum Assistant
Art Supplies Retail
Freelance Artist