Develop the skills and knowledge you need to excel in the Screen and Media industry.
This qualification is designed to develop your skills and knowledge base across a wide variety of contexts in the Film, Television, Web video content and Digital Media industries.
This nationally recognised course is offered on a full-time basis and is delivered through structured classes, tutorials and workshops, as well as providing time for you to work independently on specific projects.
In this course, you will develop your skills across a number of areas including audio and sound, directing, writing, producing and cinematography, as well as the opportunity to build upon your leadership, management and business skills.
You'll get hands-on experience in how to set up and use professional digital cameras, as well as gain an introduction to sound recording and editing, video editing and lighting, as well as gain experience in the different elements of planning and production, and writing screenplays, short documents and how to pitch a (good) idea!
Throughout the course, you will also get the chance to investigate micro business opportunities and articulate, present and debate ideas resulting in skills that can be applied to employment opportunities in film or broadcast media and other related disciplines.
On successful completion of this course, you will be well equipped to seek employment as an assistant in areas such as scriptwriting, video content production, technical engineering or lighting and editing.
Career opportunities
Scriptwriter
Video Content Producer
Production Manager
Technical Engineer
Producer
We're here to help…
At TasTAFE, we understand that everyone's journey is different and sometimes you might need some extra support to achieve your study or career goals.
Whether you are at the very start of your training, returning to study after a long break, or looking to upskill in a specific area, we're here to help you to be successful in your chosen field of study, apprenticeship or traineeship.
Our student support services are available for all students, and aim to provide the support you need to make your learning experience just that little bit easier.
Find out more about what support is available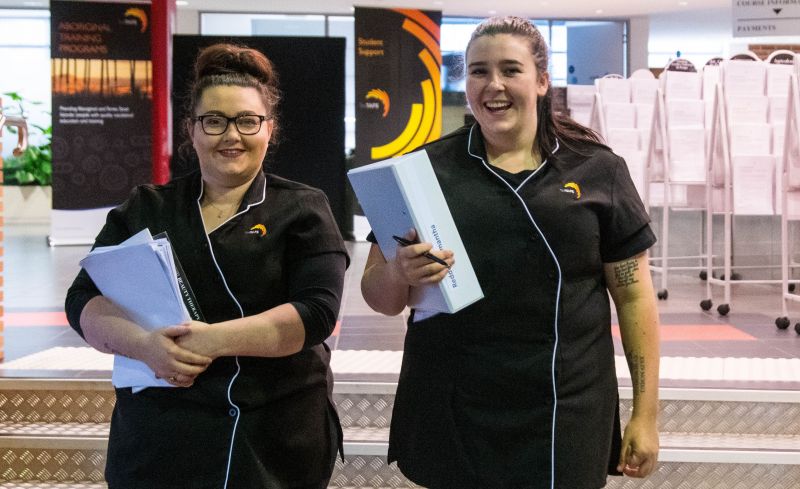 Contact us on 1300 655 307 or info@tastafe.tas.edu.au.
Career opportunities
Scriptwriter
Video Content Producer
Production Manager
Technical Engineer
Producer