Express yourself through different mediums with this entry-level course that will give you the foundation skills and knowledge you need to kick start your career in the visual arts.
This entry-level qualification is an excellent place to begin your career as a visual artist and allows you to apply introductory arts practice whilst getting to know your local arts industry and finding out what it means to work as a visual artist.
Our passionate and talented teaching team will guide you through the course as you develop your visual art skills to communicate ideas, produce creative work and apply your knowledge of history and theory to your own arts practice.
Over the course of your study, you will learn how to problem-solve, communicate and collaborate with others through a variety of projects across a range of disciplines, while also contributing to maintaining the health and safety of yourself and others within the creative industries context.
On successful completion of this course, you will have the core skills you need to work as a visual artist in a range of creative industries or corporate settings, with a range of visual arts skills and the ability to select, adapt and transfer those skills to different situations. You will be equipped to seek employment in a range of roles including Ceramics Studio Assistant, Gallery Assistant or Retail Assistant in an arts or craft outlet, or even establish your own business as a visual artist.
You may even choose to continue your studies at TasTAFE by going on to undertake CUA41315 – Certificate IV in Visual Arts and further build on your visual arts skills and knowledge.
Career opportunities
Ceramics Studio Assistant
Gallery Assistant
Assistant Photographer
Retail Assistant in Art/Craft Outlet
Own business, such as selling through art/craft market, online gallery
Photography Studio Assistant
We're here to help…
At TasTAFE, we understand that everyone's journey is different and sometimes you might need some extra support to achieve your study or career goals.
Whether you are at the very start of your training, returning to study after a long break, or looking to upskill in a specific area, we're here to help you to be successful in your chosen field of study, apprenticeship or traineeship.
Our student support services are available for all students, and aim to provide the support you need to make your learning experience just that little bit easier.
Find out more about what support is available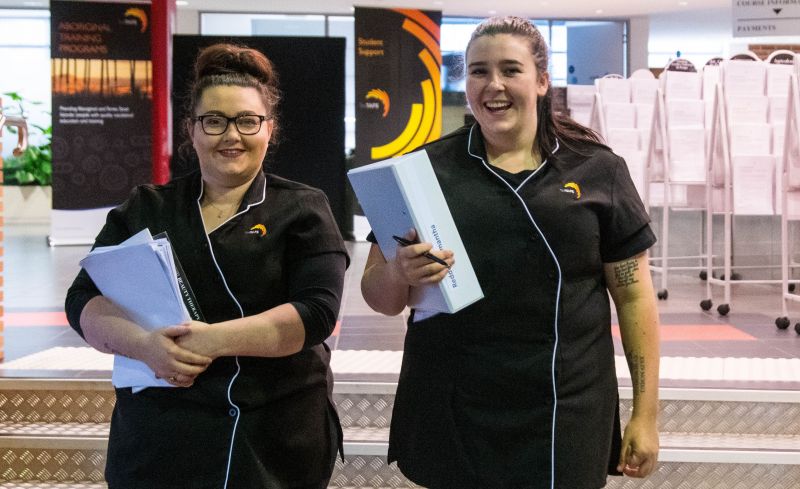 Contact us on 1300 655 307 or info@tastafe.tas.edu.au.
Career opportunities
Ceramics Studio Assistant
Gallery Assistant
Assistant Photographer
Retail Assistant in Art/Craft Outlet
Own business, such as selling through art/craft market, online gallery
Photography Studio Assistant