Gain a broad introduction to the fundamentals of design and visual literacy, and set yourself on a pathway to further study or a career in a range of design and creative industries disciplines.
This course is the perfect starting point for you to learn basic design and digital literacy skills, and gain the practical skills and knowledge you need to communicate creative ideas.
This course is designed specifically as a pathway to higher level Creative Industries qualifications, and will provide you with an opportunity to create a portfolio to use for career advancement and/or entry into tertiary education studies.
In this course, you will learn how to produce drawings to communicate ideas, as well as explore colour, and apply the creative design process to create storyboards, posters, digital presentations and promotional material.
You'll also learn how to source and apply design industry knowledge and use a range of digital media skills and platforms – including social media – to present your ideas. These digital skills will enhance your employability in entry level roles across a broad range of the creative industries and corporate sectors.
This course is delivered via a blended learning model, where you will participate in webinars, real-time discussions, face-to-face workshops and self-directed study (such as blogging, private research, library, email, practical and assessment preparation).
On successful completion of this course, you will have the skills you need to either seek employment in entry level roles such as a Junior Designer, or continue on to further study in creative industry courses such as Graphic Design, Interior Decoration, Web Technologies, Visual Arts, and Applied Fashion.
Career opportunities
Junior Designer (fashion, graphic, UX/UI, web, visual, interior)
Exhibition Assistant
Gallery Assistant
Art/craft Retail Assistant
We're here to help…
At TasTAFE, we understand that everyone's journey is different and sometimes you might need some extra support to achieve your study or career goals.
Whether you are at the very start of your training, returning to study after a long break, or looking to upskill in a specific area, we're here to help you to be successful in your chosen field of study, apprenticeship or traineeship.
Our student support services are available for all students, and aim to provide the support you need to make your learning experience just that little bit easier.
Find out more about what support is available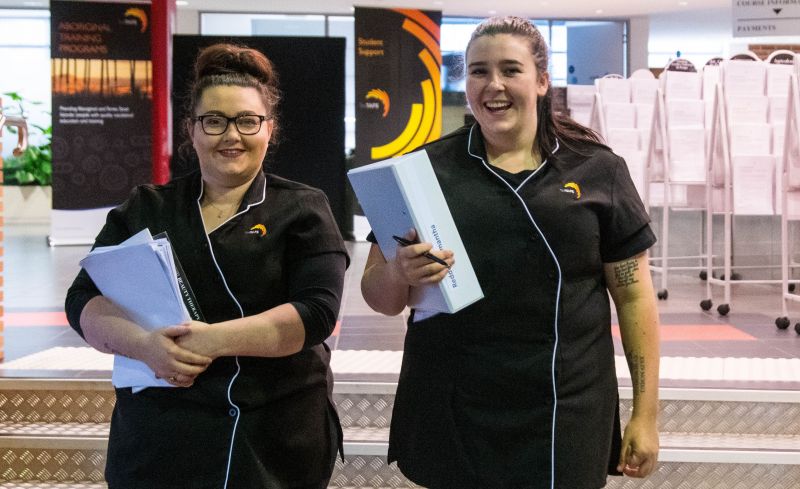 Contact us on 1300 655 307 or info@tastafe.tas.edu.au.
Career opportunities
Junior Designer (fashion, graphic, UX/UI, web, visual, interior)
Exhibition Assistant
Gallery Assistant
Art/craft Retail Assistant