Advance your career in the plumbing sector by enrolling in this specialised full-qualification licensing pathway for future Plumbing industry leaders.
The course is designed to give you the skills you need to become a Plumbing Contractor or Certified Licenced Supervisor who can officially sign-off or certify a range of prescribed plumbing work.
The Tasmanian Plumbing industry needs future industry leaders with the skills, knowledge and licensing required to operate in a highly competitive environment. To satisfy this demand and Tasmanian Occupational Licensing requirements, TasTAFE is offering the full CPC40912 – Certificate IV in Plumbing and Services qualification to qualified Plumbers wishing to become Plumbing Contractors or Certified Licensed Supervisors.
In this course, you will focus on common core licensing units consisting of reading and interpreting plans and specifications and how to effectively estimate and cost work, as well as identifying hazards, assessing work health and safety risks and carrying out work-based risk control processes.
You'll also have the opportunity to choose units that match your licensing needs – whether it be roof, sanitary, water, gas or drainage licensing. The flexible delivery of this training will allow you to attend both day and evening classes – depending on the units undertaken.
On successful completion of this course, you will be qualified to sign-off and certify a range of prescribed plumbing work.
Career opportunities
Plumbing Contractor and Licensed Certifier
Hydraulic Services Designer
Certified Licensed Supervisor
We're here to help…
At TasTAFE, we understand that everyone's journey is different and sometimes you might need some extra support to achieve your study or career goals.
Whether you are at the very start of your training, returning to study after a long break, or looking to upskill in a specific area, we're here to help you to be successful in your chosen field of study, apprenticeship or traineeship.
Our student support services are available for all students, and aim to provide the support you need to make your learning experience just that little bit easier.
Find out more about what support is available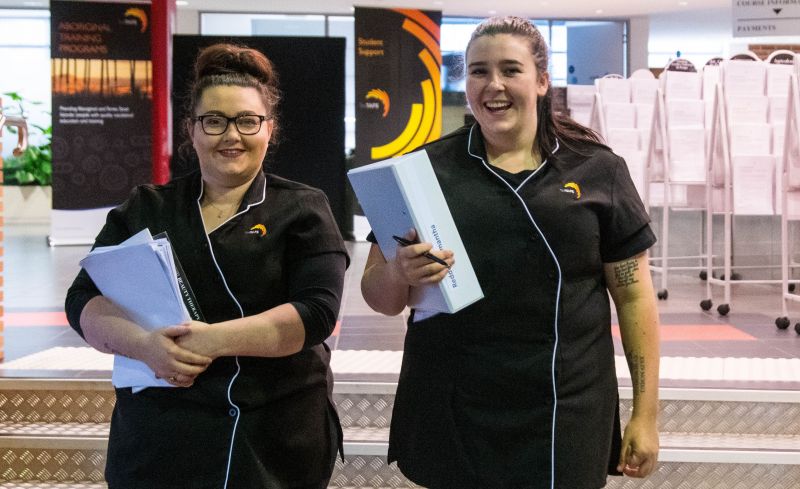 Contact us on 1300 655 307 or info@tastafe.tas.edu.au.
Career opportunities
Plumbing Contractor and Licensed Certifier
Hydraulic Services Designer
Certified Licensed Supervisor