Advance your career in the Community Services industry by gaining the specialised skills you need for working in service delivery, direct client work and/or community education or development projects.
This qualification is designed for people who are usually involved in service delivery roles – either in direct client work and/or health promotion and community development projects.
This course will prepare you for a wide range of roles within the Community Services sector, including case management and the management, coordination and/or delivery of person-centred services to individuals, groups and communities.
Throughout the course, you will learn how to develop and implement service programs and workplace communication strategies as well as how to manage and promote diversity within the Community Services setting. You will also learn to analyse impacts of sociological factors on clients in community work and services, reflect and improve your own professional practice, and facilitate workplace debriefing and support processes. Your teachers will also cover topics including work health and safety practices, and legal and ethical compliance in the Community Services sector.
As part of this course, you will also have the opportunity to gain hands-on experience through a work placement and/or work placement projects with community organisations in your region.
Successful completion of this course will equip you with the skills you need to seek employment as a Community Services Worker in a variety of community organisations, or as a pathway to further study at university in a related area. You will also be equipped with the skills you need to gain employment in roles where you will be expected to operate at an advanced skill level and may also have a leadership role with some responsibility for supervision of other staff.
Career opportunities
Community Services Worker
Case Management Supervisor
Child Protection Officer
Community Services Case Manager
Program Coordinator
Social Housing Coordinator
We're here to help…
At TasTAFE, we understand that everyone's journey is different and sometimes you might need some extra support to achieve your study or career goals.
Whether you are at the very start of your training, returning to study after a long break, or looking to upskill in a specific area, we're here to help you to be successful in your chosen field of study, apprenticeship or traineeship.
Our student support services are available for all students, and aim to provide the support you need to make your learning experience just that little bit easier.
Find out more about what support is available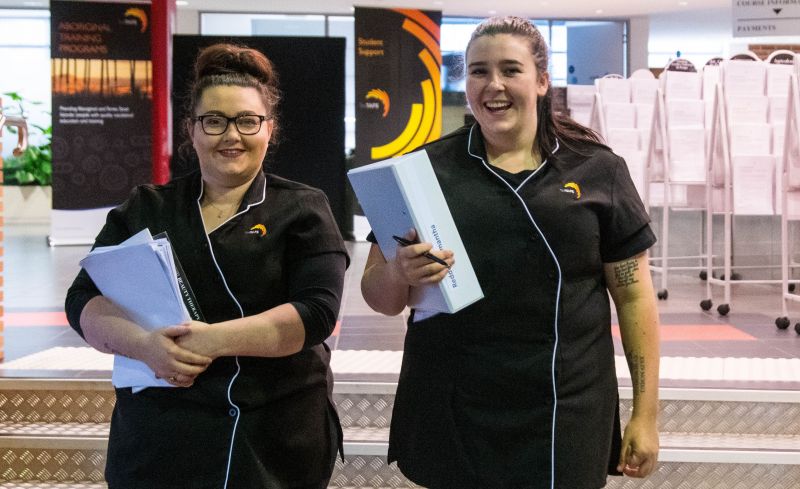 Contact us on 1300 655 307 or info@tastafe.tas.edu.au.
Career opportunities
Community Services Worker
Case Management Supervisor
Child Protection Officer
Community Services Case Manager
Program Coordinator
Social Housing Coordinator