Make a difference to someone else's quality of life, and gain the skills and knowledge you need to start or progress your career in the Aged Care or Disability sectors.
*This course has two distinct streams – Disability and Aged Care. You will need to decide which stream you are interested in when you enrol.
The Disability Stream is designed to help you gain the skills you need to support people with disability to live independently, promote choice and control, and enable opportunities to increase independence and skill development.
In this stream, you will learn how to read and follow individual plans, meet legislative frameworks, work safely and become equipped to work within the disability sector. You'll also learn about skill development, community inclusion and current practices and frameworks that influence Disability work.
In the Aged Care Stream, you will learn how to provide person-centred support to people who require support due to ageing.
You will learn how to follow safe work practices, including infection control and how to support independence and wellbeing, as well as how to support people experiencing dementia, and best practice approaches and models that influence aged care work.
In both the Disability and Aged Care streams, you will be required to participate in at least 120 hours of work placement.
On successful completion of your course, you will have the skills you need to undertake a range of entry-level roles in either the Aged Care or Disability sectors. You may also like to consider undertaking further training at TasTAFE with a related qualification such as CHC42015 – Certificate IV in Community Service, CHC52015 – Diploma Community Services, or HLT54115 – Diploma of Nursing.
*If you are already employed in the Aged Care or Disability industry, you may be interested in undertaking this course through an Australian Apprenticeship. Please ask us for more information.
Career opportunities
Aged Care Worker
Extended Care Assistant (ECA)
Community Care Worker
Home Care Assistant
Personal Care Support Worker
Respite Support Worker
Frequently asked questions
We're here to help…
At TasTAFE, we understand that everyone's journey is different and sometimes you might need some extra support to achieve your study or career goals.
Whether you are at the very start of your training, returning to study after a long break, or looking to upskill in a specific area, we're here to help you to be successful in your chosen field of study, apprenticeship or traineeship.
Our student support services are available for all students, and aim to provide the support you need to make your learning experience just that little bit easier.
Find out more about what support is available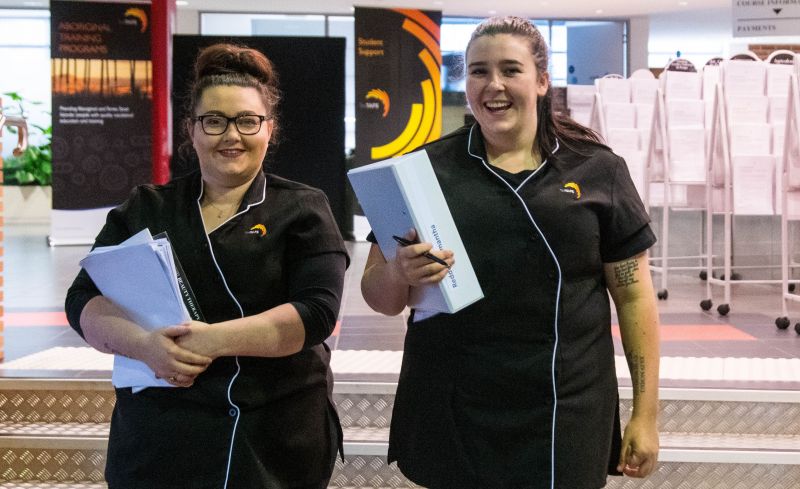 Contact us on 1300 655 307 or info@tastafe.tas.edu.au.
Career opportunities
Aged Care Worker
Extended Care Assistant (ECA)
Community Care Worker
Home Care Assistant
Personal Care Support Worker
Respite Support Worker