Get the skills you need to succeed in an entry-level early childhood education and care role.
If you've ever dreamed of working in the Early Childhood Education and Care industry, now is the time to get qualified, as skilled educators are in high demand!
This nationally-recognised qualification will give you the knowledge and skills you need to provide care for children from birth to five years of age in an early childhood education and care setting.
Our experienced teachers will teach you to work within the requirements of the Education and Care Services National Regulations and the National Quality Standard to implement the approved learning framework, and support children's wellbeing, learning and overall development. You'll learn how to plan and implement programs that support children to learn through play in a safe and supported environment, as well as how to ensure the health and safety of children, and provide an emergency first aid response in an education and care setting.
As part of the course, you'll also learn how to identify and respond to children and young people at risk, develop cultural competence and promote Aboriginal and/or Torres Strait Islander cultural safety, as well as work legally and ethically within the industry.
A formal work placement of 120 hours (minimum) will provide you with the opportunity to develop positive and respectful relationships with children and gain hands-on experience in supporting their play and learning.
Successful completion of this qualification will enable you to seek employment as an Educator in a variety of regulated early childhood education and care settings, including long day care, outside school hours care, family day care, in home care or even as a private nanny. You will also be well-placed to build on your skills and knowledge and undertake further study at Diploma level or go on to qualify for a Bachelor of Education (Early Childhood) at university.
This course is also available as a traineeship.
Locations, dates & times
Campus
Date
Attendance/Duration
Study type
Apply
South
Clarence

4 Feb 2021

-


7 Dec 2021

Full-time

Tues or Thurs 9.00 to 3.00 plus Work placement Fridays Negotiated 7 hours per day between 7.00 am and 7.00 pm. Minimum of 10 hours/week self-directed online-learning.

Mixed Learning
Closed
North West
Burnie

4 Feb 2021

-


7 Dec 2021

Full-time

Mon or Tue 9am - 3pm plus 1 day work placement Wed and/or Thu, negotiated 7 hours per day between 7am - 7pm. Minimum 10 hours week self-directed online learning.

Mixed Learning
Apply now
Career opportunities
Long Day Care Educator
Outside School Hours Care Educator
Family Day Care Educator
In Home Care Educator
Private Nanny
We're here to help…
At TasTAFE, we understand that everyone's journey is different and sometimes you might need some extra support to achieve your study or career goals.
Whether you are at the very start of your training, returning to study after a long break, or looking to upskill in a specific area, we're here to help you to be successful in your chosen field of study, apprenticeship or traineeship.
Our student support services are available for all students, and aim to provide the support you need to make your learning experience just that little bit easier.
Find out more about what support is available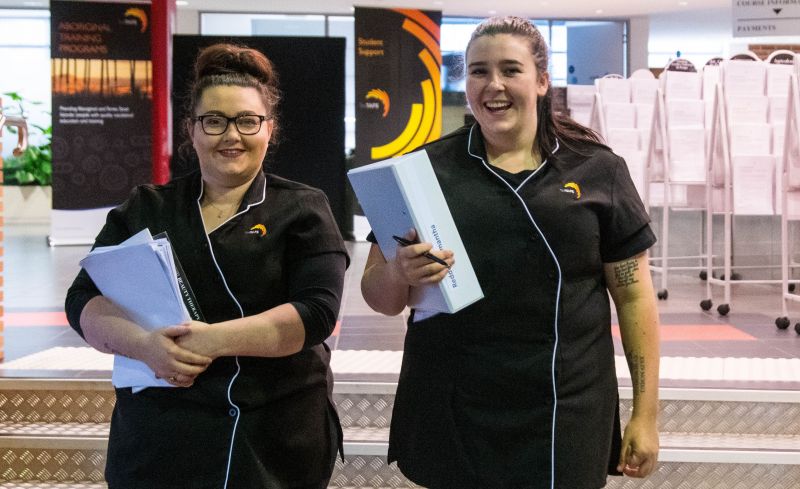 Contact us on 1300 655 307 or info@tastafe.tas.edu.au.
Career opportunities
Long Day Care Educator
Outside School Hours Care Educator
Family Day Care Educator
In Home Care Educator
Private Nanny