Gain the leadership and management skills you need to take your career to the next level!
Strong leadership and management skills are crucial for success across a broad range of industries.
This qualification is ideal if you have considerable experience in your industry, are able to apply solutions and plans to workplace problems and are looking to manage the work of others.
In this course, you will develop your leadership skills to lead and manage effective workplace relationships and team effectiveness, manage quality customer service and improve your emotional intelligence.
You'll also learn how to manage operational, budget and financial plans, support the recruitment, selection and induction of staff, manage risk and ensure a safe workplace, as well as develop skills in forecasting international markets and building global business networks.
On successful completion of this course, you will be able to apply the knowledge, practical skills and experience in leadership and management you need to manage the work of others across a range of business and industry contexts.
Career opportunities
Business Manager
Human Resource Manager
Sales Manager
We're here to help…
At TasTAFE, we understand that everyone's journey is different and sometimes you might need some extra support to achieve your study or career goals.
Whether you are at the very start of your training, returning to study after a long break, or looking to upskill in a specific area, we're here to help you to be successful in your chosen field of study, apprenticeship or traineeship.
Our student support services are available for all students, and aim to provide the support you need to make your learning experience just that little bit easier.
Find out more about what support is available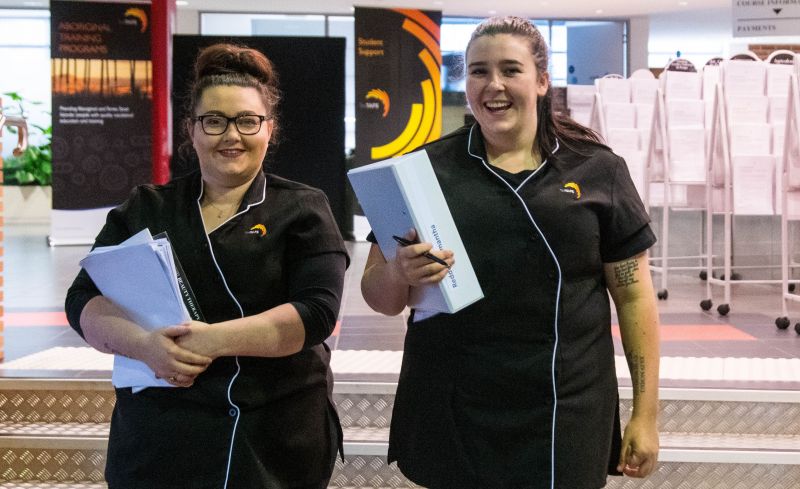 Contact us on 1300 655 307 or info@tastafe.tas.edu.au.
Career opportunities
Business Manager
Human Resource Manager
Sales Manager