Kick start your Automotive career with this entry-level Automotive Underbody Technology qualification in system services and repairs.
This qualification is designed to give you the skills and knowledge you need to work on the underbody systems of a variety of vehicles in the automotive retail, service and repair industry – including tyre fitting and vehicle servicing.
This course will help to prepare you for work in the industry as a new employee (or equip you with the skills you need to seek an apprenticeship), and is also suitable if you already working in the industry and are looking to gain recognition and further develop your existing skills in underbody system service and repair.
In this course, you will learn how to follow safe working practices in an automotive workplace and identify basic automotive faults using troubleshooting processes. You'll also learn how to inspect and service braking, steering and suspension systems, as well as use and maintain tools and equipment in an automotive workplace, and diagnose and repair exhaust systems.
This course is designed for people who are currently employed within the Automotive Service and Repair sector. To undertake this course, you must have access to a suitable workplace for the practical components of the course and be supervised at your workplace by an appropriately experienced or qualified trades person who is able to sign-off on the workplace practical tasks.
On successful completion of this course, you will be well-equipped with the skills you need to perform a range of tasks related to servicing underbody system components of cars and heavy vehicles within an automotive service and repair business, and/or seek an apprenticeship. You may also be interested in undertaking further training at TasTAFE by undertaking a related course at Certificate III level.
This course is also available as an Australian Apprenticeship.
Career opportunities
Automotive Vehicle Serviceperson
Automotive Underbody Technician
Automotive Tyre Fitting
We're here to help…
At TasTAFE, we understand that everyone's journey is different and sometimes you might need some extra support to achieve your study or career goals.
Whether you are at the very start of your training, returning to study after a long break, or looking to upskill in a specific area, we're here to help you to be successful in your chosen field of study, apprenticeship or traineeship.
Our student support services are available for all students, and aim to provide the support you need to make your learning experience just that little bit easier.
Find out more about what support is available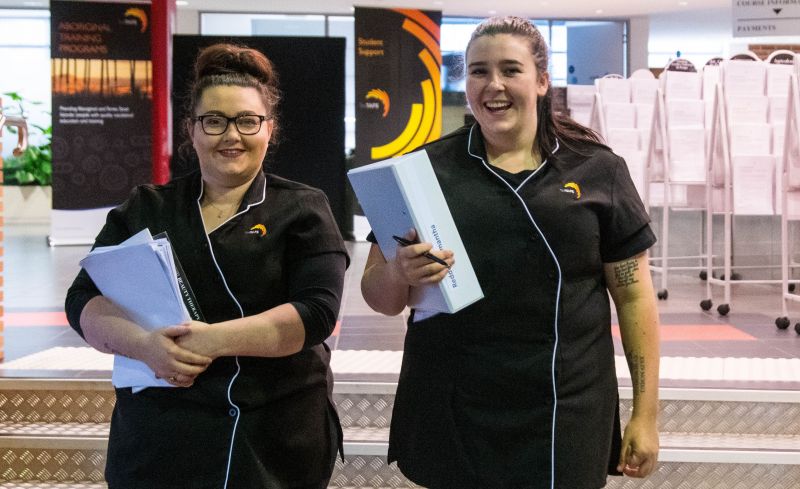 Contact us on 1300 655 307 or info@tastafe.tas.edu.au.
Career opportunities
Automotive Vehicle Serviceperson
Automotive Underbody Technician
Automotive Tyre Fitting