Take the first steps towards getting started in your Automotive career with this entry-level course in Automotive Underbody, and get the skills you need to perform minor maintenance and repairs.
This qualification is designed to give you basic skills and experience in performing tasks on the underbody systems of a variety of vehicles in the automotive retail, service and repair industry, including cars, heavy vehicles, outdoor power equipment, bicycles, marine craft and motorcycles.
The course is ideal if you are a new employee to the Automotive industry – or if you are looking to get basic skills before looking for an apprenticeship – or if you are an existing worker who wants to get recognition for the skills you already have in underbody system service and repair.
In this course, you will cover the skills and knowledge you need to perform routine servicing of cooling systems, diesel or petrol fuel injection systems, exhaust, braking systems, final drive assemblies, steering and suspension systems and transmissions specialising in light vehicles or heavy vehicles and/or motorcycles.
You will also learn how to communicate effectively in an automotive workplace, follow safe working practices and resolve routine problems, as well as identify automotive electrical systems and components, mechanical systems and components, and how to use and maintain tools and equipment in an automotive workplace. On successful completion of this course, you will have developed this skills and knowledge you need to perform a range of tasks related to servicing underbody system components of cars and heavy vehicles within an automotive service and repair business. You'll also have the confidence you need to seek employment as an apprentice, or have your existing skills formally recognised as a qualified Automotive Technician in your existing workplace. You might also consider taking your training to the next level and continue your studies at TasTAFE with a related course at Certificate III level.
This course is also available as an Australian Apprenticeship.
Note– this qualification has two streams: Mechanical and Autobody (vehicle body repairs and vehicle body refinishing). If you are interested in vehicle body repairs and vehicle body refinishing, the course at our Devonport Campus is recommended.
Career opportunities
Automotive Mechanic
Diesel Mechanic
Detailer
Automotive Electrician
Engine Re-conditioner
Vehicle Body Repair Technician
Vehicle Refinishing Technician
We're here to help…
At TasTAFE, we understand that everyone's journey is different and sometimes you might need some extra support to achieve your study or career goals.
Whether you are at the very start of your training, returning to study after a long break, or looking to upskill in a specific area, we're here to help you to be successful in your chosen field of study, apprenticeship or traineeship.
Our student support services are available for all students, and aim to provide the support you need to make your learning experience just that little bit easier.
Find out more about what support is available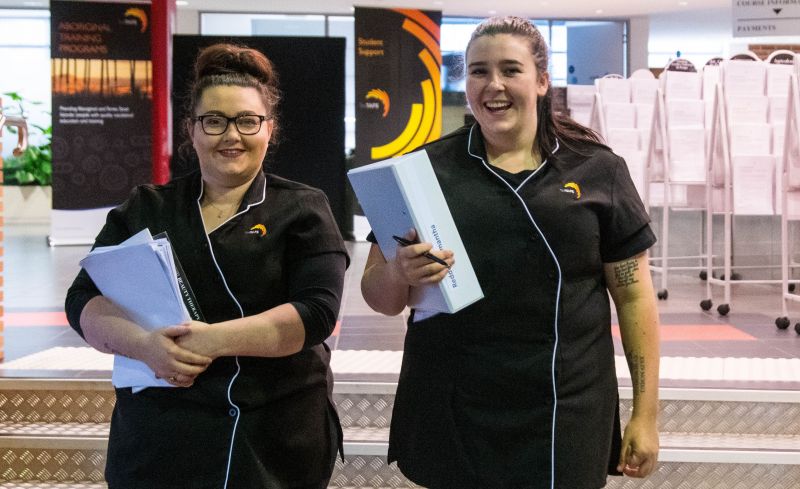 Contact us on 1300 655 307 or info@tastafe.tas.edu.au.
Career opportunities
Automotive Mechanic
Diesel Mechanic
Detailer
Automotive Electrician
Engine Re-conditioner
Vehicle Body Repair Technician
Vehicle Refinishing Technician