Progress your career in the Agriculture sector by gaining specialist post-trade agricultural skills.
This qualification is designed to meet the needs of supervisors or team leaders working in the Agriculture industry, and will enable you to develop post-trade specialist skills and knowledge within the sector.
If you are currently working in Agriculture at a supervisory level and want to gain a qualification, or if you have completed some units of the AHC30116 – Certificate III in Agriculture or AHC40116 – Certificate IV in Agriculture and are now looking to gain the entire qualification, this is the course for you.
This course is also suitable if you are looking to gain specific skills to satisfy various industry licensing requirements, or simply looking for a career change and want to get qualified to work within the agriculture industry.
In this course you will learn how to maintain safe agricultural working practices as well as gain higher level knowledge and skills in cropping, livestock production, irrigation operations, machinery operations and maintenance, and chemical use and pest management.
The course is workplace-based which means our experienced TasTAFE trainers will visit you on your worksite every 4–8 weeks to assess your progress. If you are not currently in a suitable workplace, TasTAFE staff may be able to assist you with this.
On successful completion of this course, you will have the skills and knowledge you need to work effectively in a supervisory role within the Agricultural sector. You'll have the skills you need to take responsibility for both your own work and for the quality of the work of others as well as problem-solve a range of issues across different industry sectors. You may also wish to continue your study and undertake further training at TasTAFE at Diploma level.
This course is also available as an Australian Apprenticeship.
Career opportunities
Farm Team Leader
Farm Supervisor
We're here to help…
At TasTAFE, we understand that everyone's journey is different and sometimes you might need some extra support to achieve your study or career goals.
Whether you are at the very start of your training, returning to study after a long break, or looking to upskill in a specific area, we're here to help you to be successful in your chosen field of study, apprenticeship or traineeship.
Our student support services are available for all students, and aim to provide the support you need to make your learning experience just that little bit easier.
Find out more about what support is available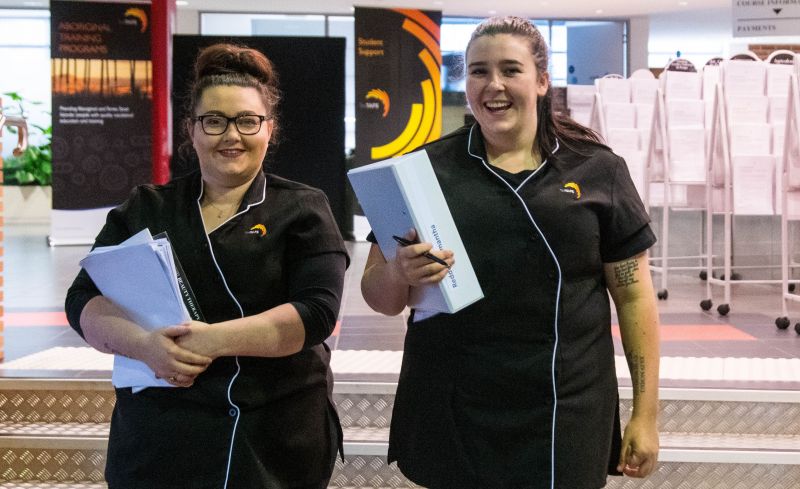 Contact us on 1300 655 307 or info@tastafe.tas.edu.au.
Career opportunities
Farm Team Leader
Farm Supervisor