Develop your career in agribusiness with this high-level course.
Business operations underpin the successful operation of all rural production businesses and it is crucial for long-term viability that technological skills be integrated with sound business management.
This qualification is for people who are currently employed in a rural workplace and are involved in administering and managing farms, stations and related rural businesses.
The course is suitable if you are looking to gain a formal qualification for the work you already do, or if you have completed some units of the AHC51416 – Diploma of Agribusiness Management and are now looking to complete the entire qualification.
In this course, you will participate in a series of workshops relevant to your needs across a broad range of topics. These 2-day workshops are held every four weeks and include a range of industry experts, contemporary learning resources and reference materials, and quality take home tools in a format that suit people who are already employed in the industry.
You will learn about all aspects of business management and the operation of a farm/business office, including how to manage all of the businesses assets including financial, physical, animal and human resources. You will also learn how to plan and monitor livestock and crop production, market your products and services, prepare and monitor budgets and financial reports, and develop farm and business plans.
Upon successful completion of this course you will have the business and management skills and knowledge you need to
Career opportunities
Agribusiness Manager/Administrator
Farm Manager/Administrator
Production Unit Manager/Administrator
Property Manager
We're here to help…
At TasTAFE, we understand that everyone's journey is different and sometimes you might need some extra support to achieve your study or career goals.
Whether you are at the very start of your training, returning to study after a long break, or looking to upskill in a specific area, we're here to help you to be successful in your chosen field of study, apprenticeship or traineeship.
Our student support services are available for all students, and aim to provide the support you need to make your learning experience just that little bit easier.
Find out more about what support is available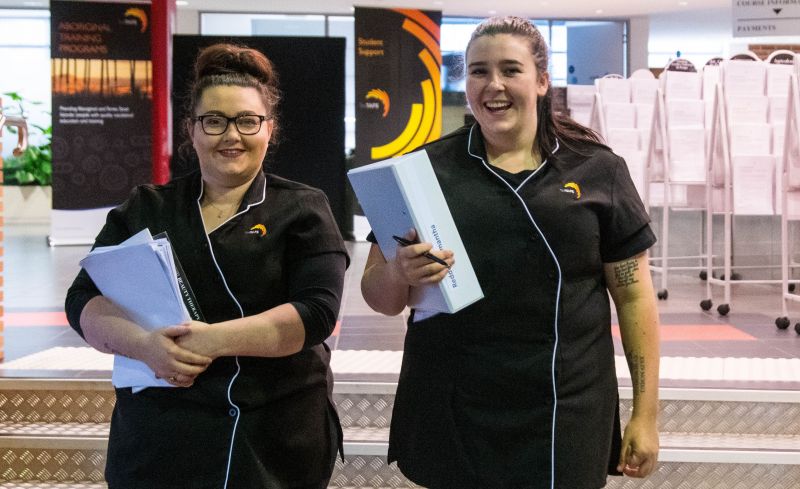 Contact us on 1300 655 307 or info@tastafe.tas.edu.au.
Career opportunities
Agribusiness Manager/Administrator
Farm Manager/Administrator
Production Unit Manager/Administrator
Property Manager