Pursue a career in growing and harvesting the primary produce essential to our everyday lives.
If you are interested in growing profitable food crops, this course is a good starting point for beginning a career in food production or starting your own food production business.
In this course, you'll have the opportunity to select a tree cropping, vegetable or berry production, grape growing or mushroom production context as your job focus – or a combination of these in the case of mixed enterprises.
Your experienced teachers will teach you how to treat weeds, plant pests, diseases and disorders, apply chemicals under supervision and follow site quarantine procedures as well as assist with soil sampling and testing. You'll also learn how to operate basic machinery and equipment, plant horticultural crops, support horticultural crop harvesting and carry out post-harvest operations, as well as participate in environmentally sustainable work practices.
On successful completion of this course, you will have the skills and knowledge you need to undertake a range of entry-level roles within the Production Horticulture industry.
This course is available as an Australian Apprenticeship.
Career opportunities
Assistant Farmhand
Assistant Horticultural Crop Farmhand
Farm Hand (Production Horticulture)
Farm Hand (Viticulture)
Orchard Hand
Production Nursery Assistant
We're here to help…
At TasTAFE, we understand that everyone's journey is different and sometimes you might need some extra support to achieve your study or career goals.
Whether you are at the very start of your training, returning to study after a long break, or looking to upskill in a specific area, we're here to help you to be successful in your chosen field of study, apprenticeship or traineeship.
Our student support services are available for all students, and aim to provide the support you need to make your learning experience just that little bit easier.
Find out more about what support is available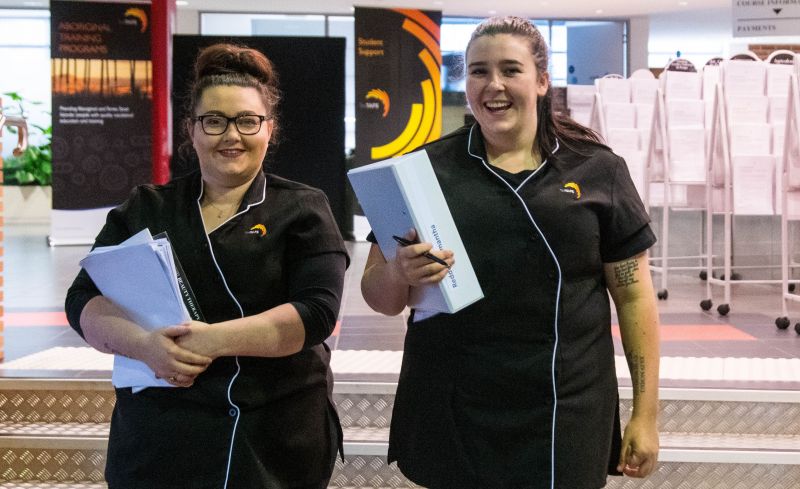 Contact us on 1300 655 307 or info@tastafe.tas.edu.au.
Career opportunities
Assistant Farmhand
Assistant Horticultural Crop Farmhand
Farm Hand (Production Horticulture)
Farm Hand (Viticulture)
Orchard Hand
Production Nursery Assistant