Start your dream career in animal care with this entry-level qualification in Animal Studies.
This Certificate II-level qualification focuses on general animal care, animal rescue and assisting with surgery preparations, and will help you gain the skills and knowledge you need to work in the animal care and management industry.
Throughout this course, you'll learn how to provide appropriate food, water and shelter for different animals as well as how to complete a variety of animal care hygiene routines and assist in animal health care procedures.
You'll gain experience in how to safely handle injured domestic animals or native wildlife and learn about grounds and enclosure maintenance along with environmentally sustainable work practices.
As part of the course, you'll have the chance to participate in behind-the-scenes excursions to a variety of animal industry locations and how to provide basic first aid for animals. You'll also have the opportunity to research and provide information on animal products and services.
And the best bit… you'll have the opportunity to put your new knowledge and skills into practice through work placement/s at a variety of animal industry businesses including native animal parks, veterinary clinics or animal welfare centres! As well as the hands-on skills working directly with a variety of animals, you'll gain experience in workplace communications and participating in workplace health and safety processes – giving you valuable practical experience that will appeal to a variety of employers.
On successful completion of this course, you will be prepared to seek employment in a wide range of fields including animal control and regulation, animal technology, captive/native animals, companion animal services and veterinary nursing. If you enjoyed this course, you might like to undertake further training at TasTAFE and go on to study ACM30117 – Certificate III in Animal Studies.
Locations, dates & times
Campus
Date
Attendance/Duration
Study type
Apply
North
Alanvale

1 Mar 2020

-


23 Dec 2021

Full-time
Workplace
Enquire now
Career opportunities
Animal Control and Regulation Officer
Animal Rescue Worker
Animal Technology
Captive Animals
Companion Animal Service Industry
Veterinary Nursing Assistant
Zoo or Native Animal Park
We're here to help…
At TasTAFE, we understand that everyone's journey is different and sometimes you might need some extra support to achieve your study or career goals.
Whether you are at the very start of your training, returning to study after a long break, or looking to upskill in a specific area, we're here to help you to be successful in your chosen field of study, apprenticeship or traineeship.
Our student support services are available for all students, and aim to provide the support you need to make your learning experience just that little bit easier.
Find out more about what support is available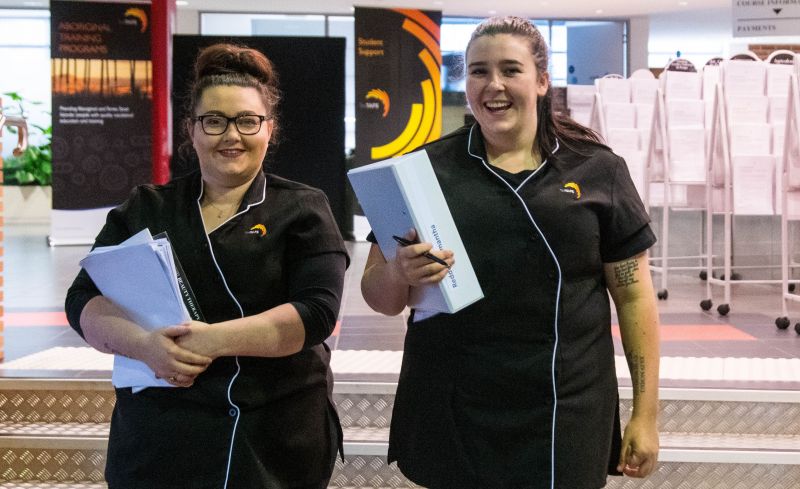 Contact us on 1300 655 307 or info@tastafe.tas.edu.au.
Career opportunities
Animal Control and Regulation Officer
Animal Rescue Worker
Animal Technology
Captive Animals
Companion Animal Service Industry
Veterinary Nursing Assistant
Zoo or Native Animal Park