Are you interested in using Adobe InDesign to produce files for publication in print and on screen?
This six-week short course will provide you with the skills and knowledge you need to prepare files using InDesign for publication as either hard or soft copy documents.
This course is ideal for anyone interested in the broader design, digital and creative industries, and focuses on providing you with transferable software skills that are not limited to any specific industry. It is also ideal if you are looking to upskill within your own qualification or job role, such as graphic or website design or office administration.
In this course, you will cover both print-based and digital-based projects. You'll learn the fundamentals of preparing files using Adobe InDesign, and gain a comprehensive understanding of Adobe InDesign best practice, as well as how to evaluate final files for technical and visual accuracy and determine if they are fit for purpose.
You'll learn about the requirements for different publication processes when planning work and selecting software, and how to prepare text for pre-press processes. You'll also learn how to complete basic manipulation of digital images, check that all templates and styles have been applied correctly, and save final graphic images in the correct format.
Throughout the course, you will also have the opportunity to develop a portfolio to showcase your skills and knowledge to prospective employers.
This short course is delivered online using a mixture of online videos, webinars, written content and assessment tasks, as well as discussion threads. You will need to commit to at least 6 hours a week to work independently on structured tasks and activities such as research and completing learning tasks.
On successful completion of this course, you will receive a Statement of Attainment for the unit completed. You may also be interested in undertaking further study at TasTAFE with CUA30715 – Certificate III in Design Fundamentals or CUA40715 – Certificate IV in Design.
We're here to help…
At TasTAFE, we understand that everyone's journey is different and sometimes you might need some extra support to achieve your study or career goals.
Whether you are at the very start of your training, returning to study after a long break, or looking to upskill in a specific area, we're here to help you to be successful in your chosen field of study, apprenticeship or traineeship.
Our student support services are available for all students, and aim to provide the support you need to make your learning experience just that little bit easier.
Find out more about what support is available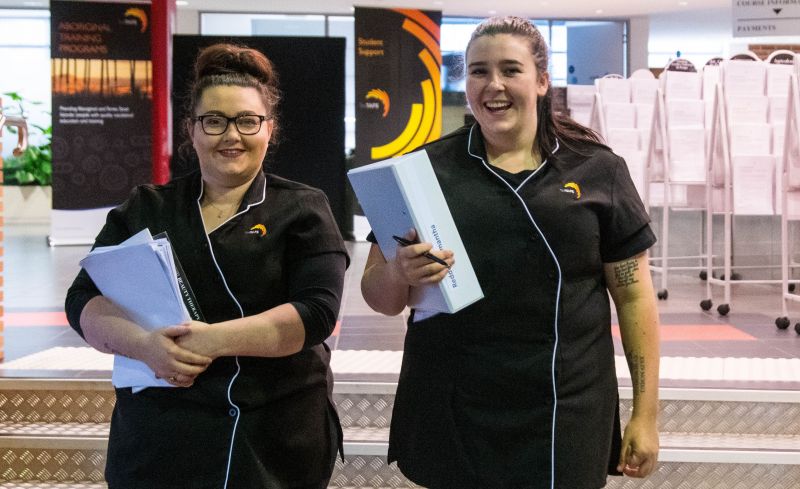 Contact us on 1300 655 307 or info@tastafe.tas.edu.au.