Get the ultimate (life-saving) skills to confidently undertake First Aid in your workplace, home and community.
This nationally accredited short course will provide you with the skills and knowledge you need to provide first aid response until the arrival of medical or other assistance in a range of settings including the community and the workplace.
This course includes a combination of online learning and a one-day practical workshop. You will learn how to manage casualties, the incident and other first aiders, as well as how to provide first aid for a range of conditions including anaphylaxis, bleeding, unconsciousness and fractures.
You'll also be equipped with the knowledge and skills you'll need for calling for assistance, making a casualty assessment, incident-specific decision-making and providing basic life support including cardiopulmonary resuscitation (CPR).
The training for this short course is delivered by experienced First Aid practitioners with strong education backgrounds. The sessions are structured to mix theory with practical, hands-on activities and covers both adult and child injuries and conditions.
On successful completion of this short course, you will be awarded a Statement of Attainment and competency card for the units successfully completed.
We're here to help…
At TasTAFE, we understand that everyone's journey is different and sometimes you might need some extra support to achieve your study or career goals.
Whether you are at the very start of your training, returning to study after a long break, or looking to upskill in a specific area, we're here to help you to be successful in your chosen field of study, apprenticeship or traineeship.
Our student support services are available for all students, and aim to provide the support you need to make your learning experience just that little bit easier.
Find out more about what support is available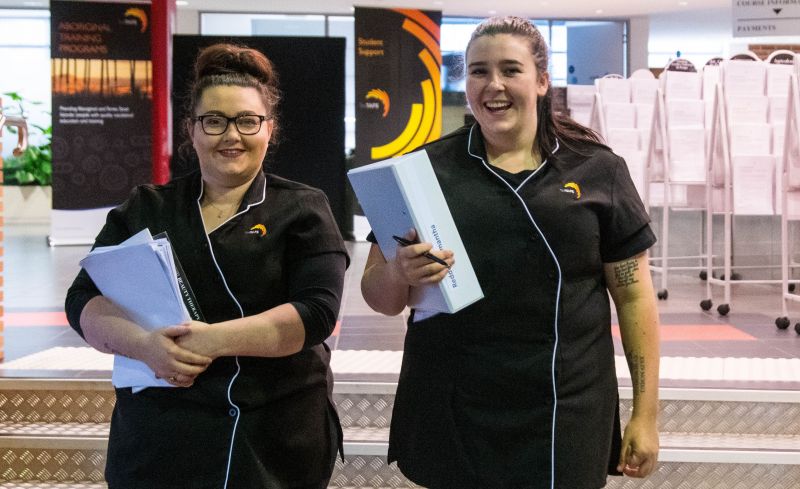 Contact us on 1300 655 307 or info@tastafe.tas.edu.au.