Equip yourself with the skills you need to operate safely within confined spaces.
This Confined Space short course is designed to give you the practical skills and knowledge you need to safety operate in, on or around confined spaces.
This one-day course will teach you the skills needed to identify WHS hazards, assess risks and apply appropriate control measures when entering and working in confined spaces.
Our expert teaching team will ensure you have a sound understanding about the legislative requirements to confined spaces, including the Work Health and Safety Act 2012, Confined Space Codes of Practice, Confined Space Codes of Compliance and the current AS 2865: 2009 Confined Spaces.
In this course, you will also learn how to identify the limitations of permits under which work is to be conducted, how to assess risks prior to commencing any task associated with confined spaces and how to select, fit and wear appropriate Personal Protective Equipment (PPE) while monitoring equipment necessary to complete tasks safely. You'll also learn about the importance of the 'stand-by observer' role when operating as a member of a confined space work team.
On successful completion of this course, you will receive a Competency Card and Statement of Attainment certifying that you are able to competently enter and work in confined spaces.
Note– you might also like to undertake this course in conjunction with Issue Work Permits and/or Breathing Apparatus. Ask us how to customise your training.
We're here to help…
At TasTAFE, we understand that everyone's journey is different and sometimes you might need some extra support to achieve your study or career goals.
Whether you are at the very start of your training, returning to study after a long break, or looking to upskill in a specific area, we're here to help you to be successful in your chosen field of study, apprenticeship or traineeship.
Our student support services are available for all students, and aim to provide the support you need to make your learning experience just that little bit easier.
Find out more about what support is available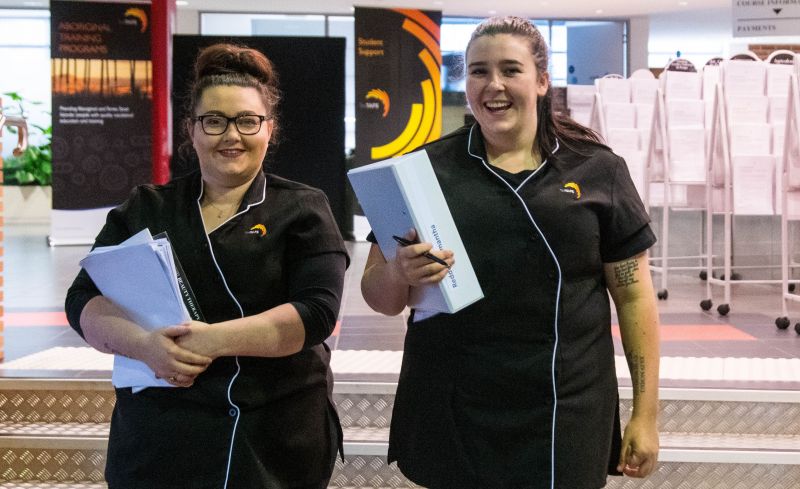 Contact us on 1300 655 307 or info@tastafe.tas.edu.au.