Calling all construction workers…! Complete your compulsory White Card training today, so that you can safely undertake construction activities on a worksite.
The National Code of Practice for Induction for Construction Work requires that all construction workers undertaking activities on Australian worksites complete White Card training prior to undertaking construction work, in order to work safely and prevent injury or harm to self and others.
This one-day short course covers a broad range of topics including WHS, emergency procedures, risk management and construction hazards, and will equip you with the skills and knowledge you need to adhere to workplace health and safety obligations, meet legislative requirements, and perform emergency procedures including evacuations and first aid response requirements.
Our experienced teaching team will also guide you in understanding basic risk control measures, and how to identify and report common building and construction hazards, as well as learning about WHS hierarchy of controls and how to correctly select and fit Personal Protective Equipment (PPE) used for construction work.
On successful completion of this short course, you will receive a Statement of Attainment for the units completed, and you will also be eligible to lodge an application for a White Card through Service Tasmania.
Note– a White Card does not have an expiration date and does not require a refresher course.
We're here to help…
At TasTAFE, we understand that everyone's journey is different and sometimes you might need some extra support to achieve your study or career goals.
Whether you are at the very start of your training, returning to study after a long break, or looking to upskill in a specific area, we're here to help you to be successful in your chosen field of study, apprenticeship or traineeship.
Our student support services are available for all students, and aim to provide the support you need to make your learning experience just that little bit easier.
Find out more about what support is available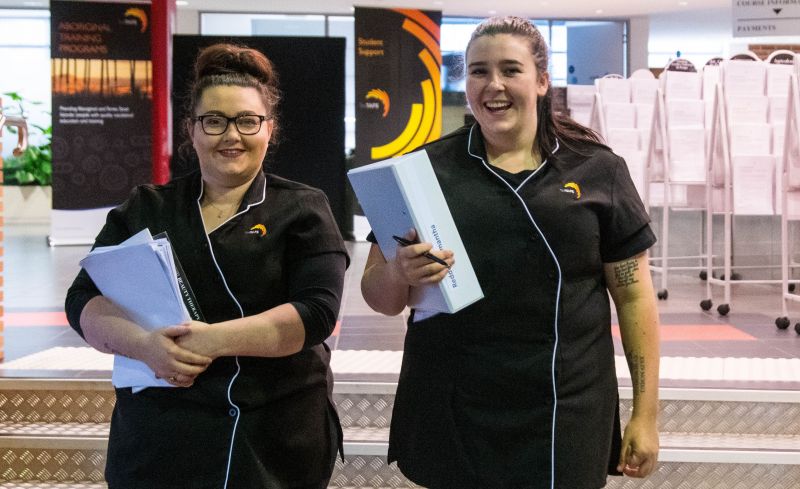 Contact us on 1300 655 307 or info@tastafe.tas.edu.au.