Gain the legal and operational knowledge required for relevant sectors of the security industry, and obtain a Firearms Licence in Tasmania.
This three-day H6 Security Licence short course is essential for determining your competency to gain a security-related firearms licence in Tasmania. To enrol in this firearms safety course, you must be employed within the security industry and have written approval from Tasmania Police – and you may only enrol in the category of firearms course for which police approval has been given.
Over the course of the three-day course, you will spend one day in the classroom completing theory and two days of practical firearms handling skills on a police-approved range to demonstrate your skills in the safe handling of revolvers and semi-automatic pistols.
The H6 Security Licence course covers a range of topics including legislation, firearms safety, community safety awareness, firearm retention, duty concerns and the effects of a violent encounter. You'll also learn how to analyse risk factors and intentions of persons posing a security risk, and how to maintain and store firearms and ammunition in accordance with legislative requirements. It is essential that you read the H6 Security Licence course materials and complete the pre-course workbook before attending this course (this may involve up to eight hours of your own time).
Note – successful completion of this course does not mean that you are able to possess or use firearms. You must wait until you actually receive your Firearms Licence in the mail from Tasmania Police.
We're here to help…
At TasTAFE, we understand that everyone's journey is different and sometimes you might need some extra support to achieve your study or career goals.
Whether you are at the very start of your training, returning to study after a long break, or looking to upskill in a specific area, we're here to help you to be successful in your chosen field of study, apprenticeship or traineeship.
Our student support services are available for all students, and aim to provide the support you need to make your learning experience just that little bit easier.
Find out more about what support is available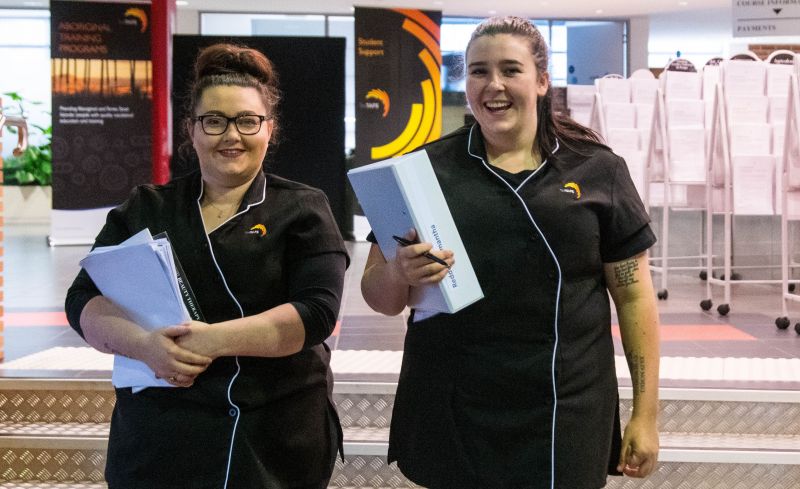 Contact us on 1300 655 307 or info@tastafe.tas.edu.au.