Get the qualification you need to safely supervise asbestos removal in a range of diverse work environments.
This two-day short course will allow you to develop the skills and knowledge you need to supervise the removal process for friable and non-friable asbestos-containing materials (ACM) for a licensed Asbestos Removalist.
Over the course of two days, you'll learn how oversee the removal process in accordance with the asbestos removal control plan, ensuring that required air monitoring and other testing and certification processes are conducted correctly.
You'll learn how to plan for asbestos removal and prepare the asbestos removal area and removal site, as well as how to supervise testing and compliance of the asbestos removal. You'll also learn how to supervise the removal and decontamination processes, and support team members whilst undertaking asbestos removal work.
On successful completion of this short course, you will receive a Statement of Attainment for the units completed and a TasTAFE competency card. You will also be qualified to supervise the safe removal of asbestos by your work team for a licensed Asbestos Removalist.
Note – you must have completed either the 'Remove Friable Asbestos' OR Remove Non-Friable Asbestos' course before you can attend 'Supervise Asbestos Removal'.
We're here to help…
At TasTAFE, we understand that everyone's journey is different and sometimes you might need some extra support to achieve your study or career goals.
Whether you are at the very start of your training, returning to study after a long break, or looking to upskill in a specific area, we're here to help you to be successful in your chosen field of study, apprenticeship or traineeship.
Our student support services are available for all students, and aim to provide the support you need to make your learning experience just that little bit easier.
Find out more about what support is available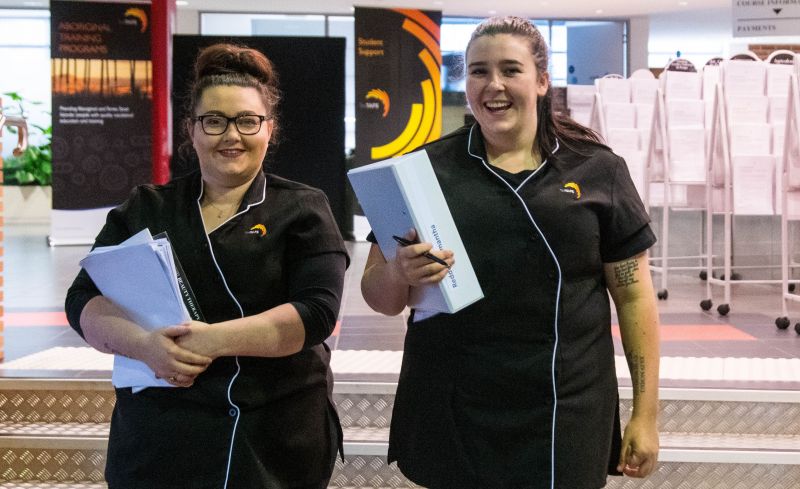 Contact us on 1300 655 307 or info@tastafe.tas.edu.au.