Return to Study - This course is designed to equip you with the skills you need to succeed in your studies, both at a vocational and higher education and training level. Set yourself up with a solid grounding for future study and gain the skills you need to write at an academic level, and refresh or build your maths skills.
In this course, you will learn how to conduct research, write academically and structure an academic essay and report, as well as collect, organise and interpret statistical data.
You'll learn about paraphrasing, direct quotes, in-text references, and how to create a reference page, as well as examine persuasive techniques in the media, and respond to complex workplace information. The course will also help you develop inclusive communication skills and the techniques you need to conduct an interview.
Throughout the course, you'll also improve your workplace numeracy skills by learning how to apply an expanding range of mathematical calculations, how to use and apply ratios, rates and proportions, and how to estimate, measure and calculate measurements for work purposes.
We also recommend you also enrol in the ICT10115 – Certificate I in Information, Digital Media and Technology – the additional digital skills you will learn through this course will complement the skills you gain in 10585NAT – Certificate III in Career Advancement and any study/work you may undertake in the future.
On successful completion of this course, you will receive a Statement of Attainment for the units successfully completed.
We're here to help…
At TasTAFE, we understand that everyone's journey is different and sometimes you might need some extra support to achieve your study or career goals.
Whether you are at the very start of your training, returning to study after a long break, or looking to upskill in a specific area, we're here to help you to be successful in your chosen field of study, apprenticeship or traineeship.
Our student support services are available for all students, and aim to provide the support you need to make your learning experience just that little bit easier.
Find out more about what support is available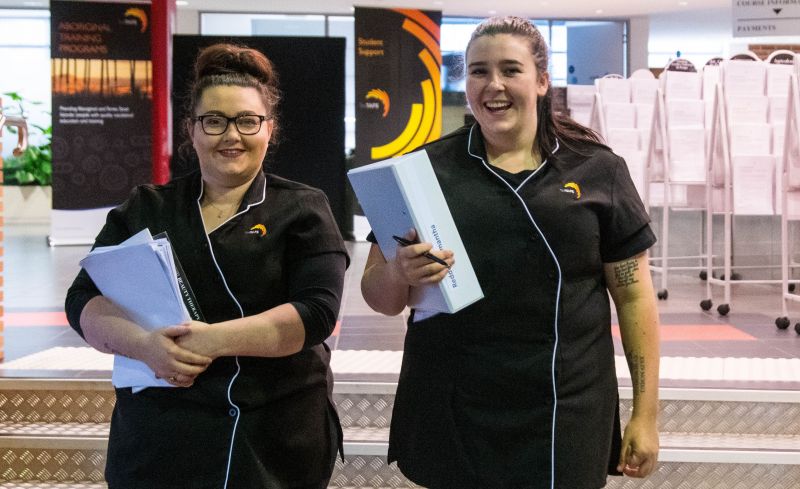 Contact us on 1300 655 307 or info@tastafe.tas.edu.au.