Set yourself up with valuable study and employability skills and improve your access to future work and training opportunities.
This nationally recognised qualification is designed to help you gain the skills and confidence you need to explore your career options, start searching for employment, or make decisions about further education or training.
In this course, you will gain the basic skills and knowledge you need to explore work and training opportunities, and gain the skills you'll need for learning and study, and strategies for career planning.
You'll also learn about the soft skills needed for team work, critical thinking and project planning, and focus on improving your reading, writing and workplace communication skills.
As part of the course, you will also gain practical skills that will be useful in any workplace or study context, including reading and responding to simple workplace texts and procedures, word-processing basic documents, learning how to deal with conflict in everyday situations, and the opportunity to carry out and review a short project.
On successful completion of this course, you will be equipped with the skills and confidence you need to start job seeking or to engage in further education or training in an area that suits your skills and interests.
We're here to help…
At TasTAFE, we understand that everyone's journey is different and sometimes you might need some extra support to achieve your study or career goals.
Whether you are at the very start of your training, returning to study after a long break, or looking to upskill in a specific area, we're here to help you to be successful in your chosen field of study, apprenticeship or traineeship.
Our student support services are available for all students, and aim to provide the support you need to make your learning experience just that little bit easier.
Find out more about what support is available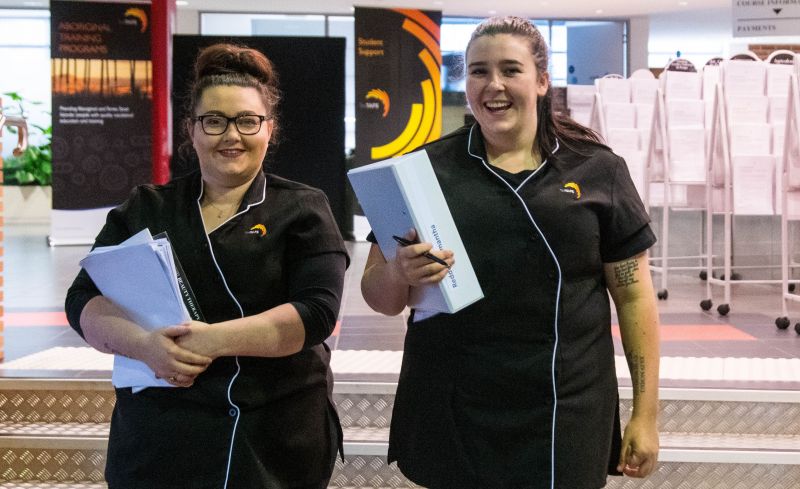 Contact us on 1300 655 307 or info@tastafe.tas.edu.au.